Why We Run
Sample Event


Join us on sample date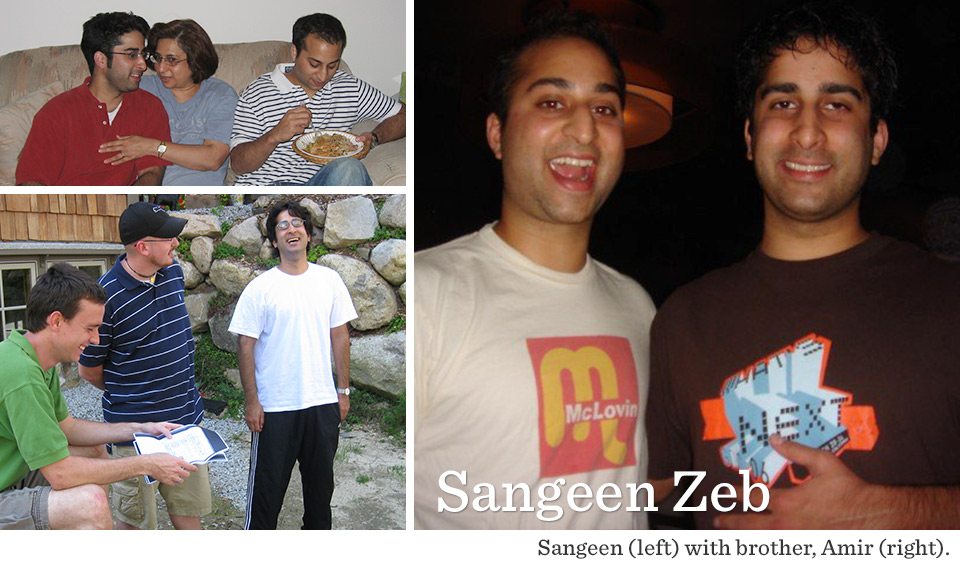 Amir was the "baby" in our family
- my only sibling and closest friend. Our personalities were so different, which is probably why we got along so well. He was a great looking kid: 6 feet tall, broad shoulders, thick curly hair and a mischievous smile. School always came easy to him, as did making friends.
My little brother had a booming laugh that could fill a room. The only thing better than his laugh were all the times he would crack others up with his antics. In pictures, you can see the sheer joy on their faces.
I've looked at those photos over and over again. They have brought me so much happiness, laughter, pain and confusion.
Since his passing, I've met so many people who've opened up about a loved one's depression or about their own bouts with the disease. I often tell them that Amir's struggles never seemed severe, showing no warning signs that something like this could happen. He did suffer for a long time and eventually, I think, the disease was too much to overcome.
Amir was only 30 when he took his life. I'm proud of my brother for fighting as long as he did – seeking help and taking medication for nearly a decade. The background image on his computer screen was a photo of motivational phrases given to him by his therapist. It was entitled "My Attitude" and the first line read "I promise myself to be so strong that nothing can disturb my peace of mind." I know that he tried his hardest.
We can never under-estimate depression. Suicide creates a ripple effect that affects a multitude of people in countless ways. This September, I am walking in the Alive & Running 5K to remember Amir and to support
Didi Hirsch's
efforts to save lives through treatment, research, education, outreach and the 24/7 crisis line (1-800-273-TALK).
I walk because I hope Amir's story can inspire someone who is in despair to reach out for help. I walk because I won't let my pain and the anger take hold. I walk because my brother can't fight anymore but I can and will.