Why We Run
Sample Event


Join us on sample date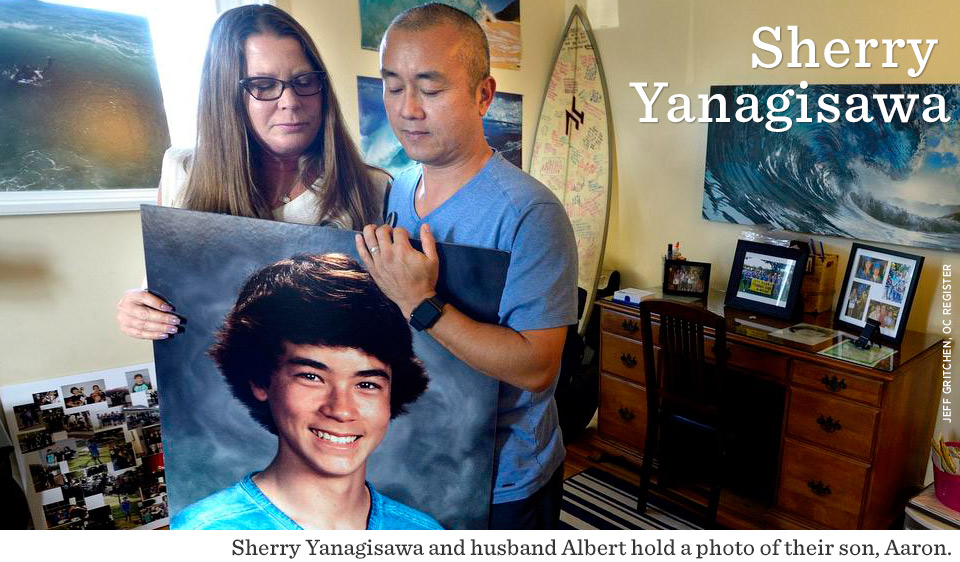 Aaron Yanagisawa was our 14 year old son. He showed no signs of depression and was full of life. He body boarded, played first trumpet in Jazz band, had excellent grades and was happy. However, one evening I went to a board meeting five minutes away from our home and when I returned, I found that he had taken his life.

We are devastated and have been struggling to understand how this could happen. He had several minor concussions in a very short span of months and our doctor concluded that he had quick onset depression as a result.

We are walking to help get the word out to teens, parents and schools that suicide can happen to anyone, not just the mentally ill. We want to see more research into the connection between concussions and teen suicide. Teens need to know suicide is permanent and that there is help if they are feeling desperate. Parents need to educate their teens about what to do if they or a friend feels suicidal and everyone needs to learn the warning signs.

The stigma around suicide that keeps people from talking about their feelings and reaching out for help needs to end!