Why We Run
Sample Event


Join us on sample date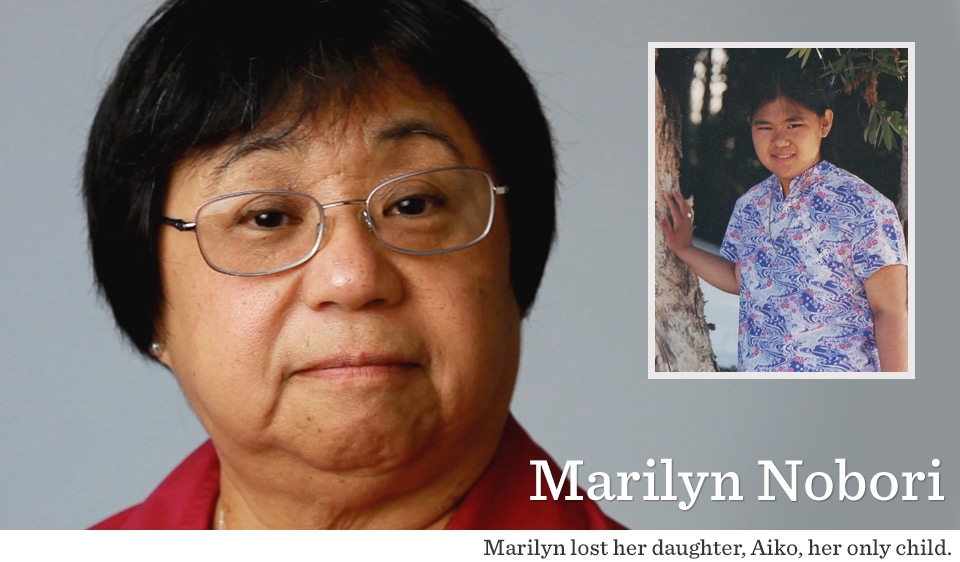 This is the second decade since my 14-year-old daughter, Aiko, died by suicide. It is hard to believe it has been that long.

I remember feeling fractured at the beginning. I would move through the day disjointed and aimless, then I would bounce between foggy awareness to pure despair. There was a hole in my heart that would never heal. I wanted to know "why?" As I searched, I realized nothing I learned was going to make this event alright. What I really wanted was a different time line, a different story.

When I realized nothing was going to change this event, I began to make peace with it. I also realized Aiko's life was worth celebrating. She was a gift. Her death was horrific, but how I responded to it would give meaning and honor to her life.

That first year I participated in Alive & Running, I wasn't sure I could walk, but some friends said they would join me and we called ourselves "Aiko's Team." We raised $2,000. Most of the donations were gathered by a friend at church. As I thanked her for her effort she said, "I wanted to do something. I felt helpless. This I could do!"

The team has grown since then, but each year, I remember my friend's words. In our 10th year, we had 85 people and raised $10,000. Each time Aiko's Team walks, we raise awareness about this deadly problem. I know of eight interventions where someone heard Aiko's story and took action to help someone else in need.

Molly Fumia wrote, "If you mention my loved one's name, I may cry. But if you don't mention it, you will break my heart." I thank each member of Aiko's Team for remembering and honoring my daughter each year.