Why We Run
Sample Event


Join us on sample date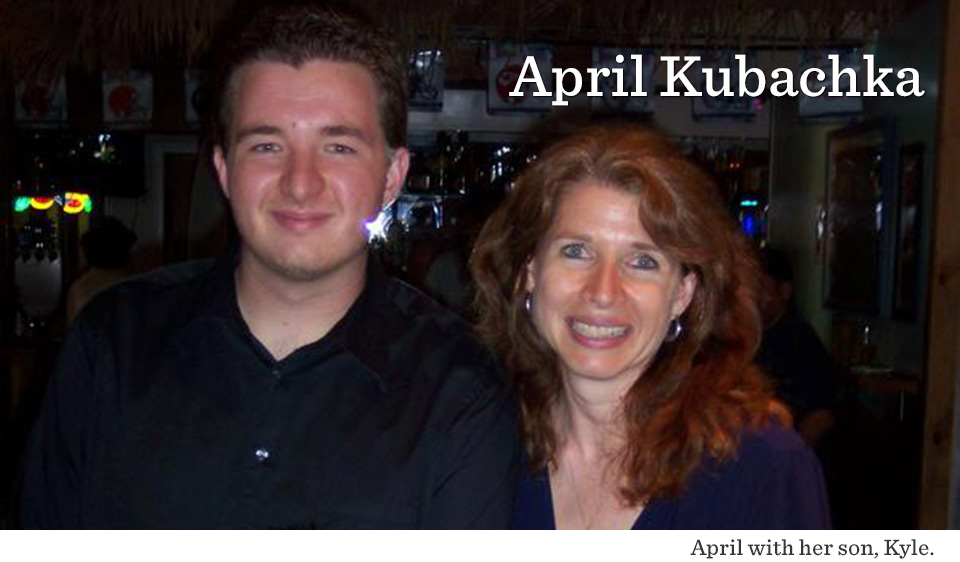 "Do not even think of blaming yourself...I felt like tears would start pouring out of my eyes and explaining myself...but that time never came for me." That is an excerpt from my son Kyle's last written words before he took his own life at age 19 in the fall of 2008. Kyle was a kind, gentle soul who was everyone's best friend. He never shared with anyone his true feelings and lived with his hidden depression - until he just couldn't any longer. I can't believe it has been ten years since our beloved son left us.

In the beginning, we wondered how on earth were we ever going to survive without him. We began to look for help on the internet and that's when we found Didi Hirsch. We joined their "Survivors After Suicide" group therapy and were surrounded by love and support. Little by little our healing began. We created "Team Sunflower Seeds," named for Kyle's favorite snack, and walked in his memory with our friends and family.

At our first Alive & Running event we cried the whole 3-mile walk. Ten years later, we smile and laugh and remember the good times with our son and catch up with our Didi Hirsch kindred spirits. Team Sunflower Seeds strives to raise funds so that Didi Hirsch can continue its mission of saving lives and to helping those suffering from suicide loss. It's my hope that through this awareness, perhaps another suffering teenager will open up and seek help, thus saving another family from immeasurable pain and grief.

Didi Hirsch, thank you for 10 years of love and support, for "Who then can so softly bind up the wound of another as he who has felt the same wound himself?" (Thomas Jefferson).