Why We Run
Sample Event


Join us on sample date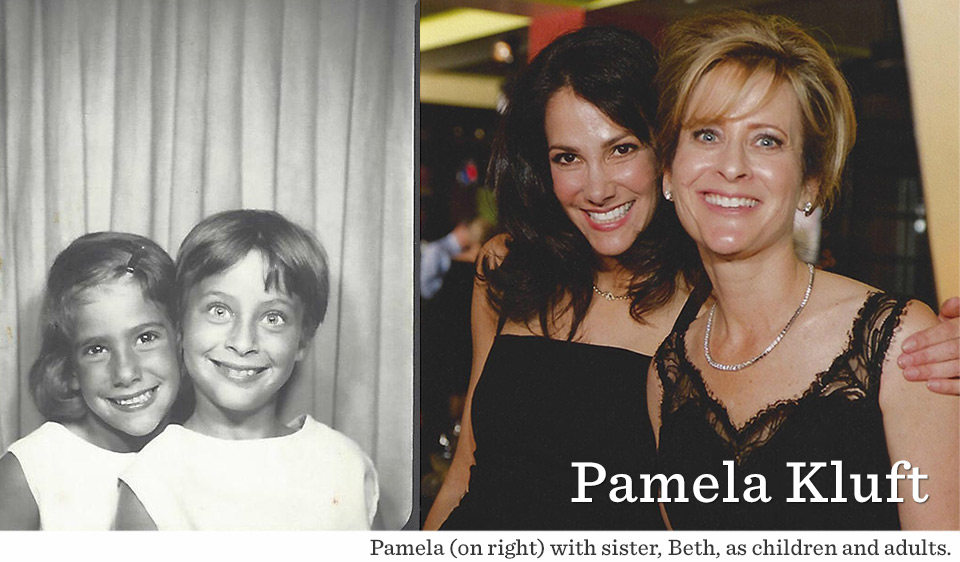 On the outside, my sister, Beth, seemed to have it all. She was beautiful, caring, smart and conscientious and the mother of three wonderful children. But inside, she struggled with depression—something she hid because she didn't want to be a burden on others. In March of 2012, my lovely sister took her own life.

Beth's death came suddenly and unexpectedly and losing her was more traumatic than anything else I ever experienced. In the beginning, the pain came in Tsunami-like waves. I couldn't stop thinking about what I could have done differently, what I had missed. If I had invited her to dinner that night, would she still be alive? If I had one more chance to talk to her, what would I say?

A few people who knew about Beth approached to tell me in confidence that they, too, had lost someone to suicide. I was surprised and saddened that the subject was so taboo that they felt compelled to keep their loved one's suicide a secret. From the beginning, I felt speaking the truth about how Beth died was a way to honor her. And by speaking up, I was able to find comfort and support in therapy and a Survivors After Suicide group.

Last year, I walked for the first time in the Alive & Running 5K Walk/Run for Suicide Prevention. I wore a memorial bib with Beth's name on it and felt extremely emotional, especially when I heard the Taiko drummers, who play in honor of Aiko Nabori, a 14-year-old girl who died by suicide several years ago.

I am walking again this year because I don't want silence to swallow my sister's memory. I want to raise awareness and money for Didi Hirsch's Suicide Prevention Center and the important, lifesaving services they offer to people who are contemplating suicide, have attempted it or are grieving a loss.

Every person who dies by suicide has a unique story, but they all have one thing in common: they were in terrible pain and had lost all hope. My sister died because she didn't know how to voice her pain. I walk to give her a voice and to spread the word that hope and help are available.