Why We Run
Sample Event


Join us on sample date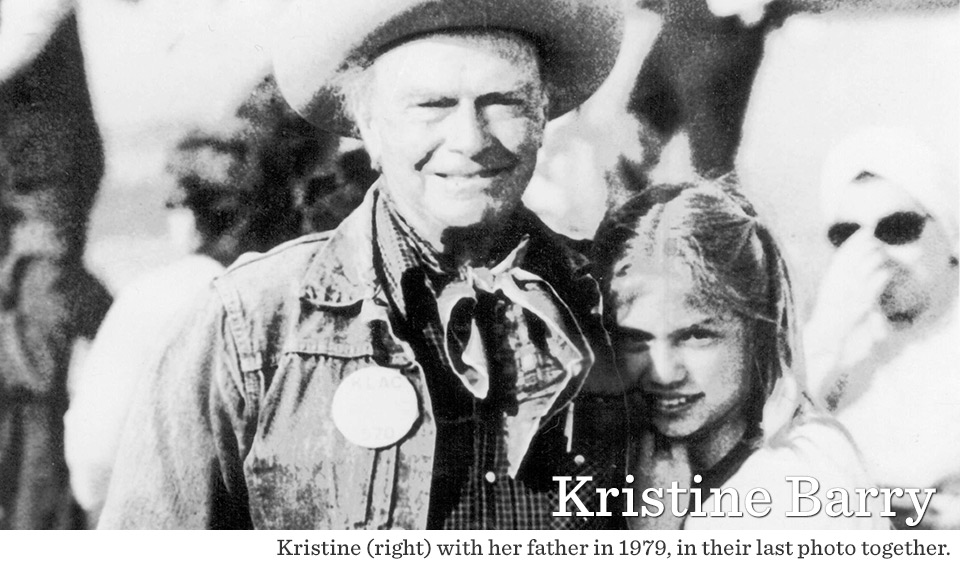 I loved my father. Don "Red" Barry was kind, funny, talented and a loving dad to me and my sister. When he smiled, his eyes smiled with him as did anyone else in his presence. I still struggle with the knowledge I now have, that his beautiful smiling eyes held a secret he was too terrified to speak about let alone to ask for help. He was suffering alone with mental illness, and when his pain became too great to bear, he killed himself. He died in 1980 and I was only 15 years old.

The stigma of his suicide battered me. My life went in a direction that scares me when I look back on it. Like my father who struggled alone in his illness, I struggled alone in my grief with wounds so deep I was certain I would never heal.

Didi Hirsch changed all of that for me. The 8-week Survivors After Suicide support group showed me that I wasn't alone and that my grief was shared with others who knew exactly what I was feeling. In these groups I received the guidance I needed to now hold my grief with grace, and 36 years later I am doing just that and so much more. I am so thankful.

I walked Alive & Running for the first time in 2013. I created Team Limelight with my dear friend and fellow suicide survivor Greg Santilli, who lost his only brother Dave to suicide in 2005, as an inclusive team for all of us who support this extraordinary cause. Whether you have experienced a loss by suicide or not, your support makes you a member of our team. We can't make a difference in people's lives alone. I began this journey by asking for your support to help me make sure that no one will be alone again, ever.

This year is Team Limelight's 4th year at Alive & Running, walking alongside my brother and sister suicide survivors and my wonderful friends who encourage me forward with every step. And yet, I have begun to realize there is more than our loss here; this is an investment in our future. We will be investing in the Suicide Prevention Center, the first in the nation and a world leader in training, research and services. The impact these lifesaving services have are not just life changing to those in need but to all of humanity.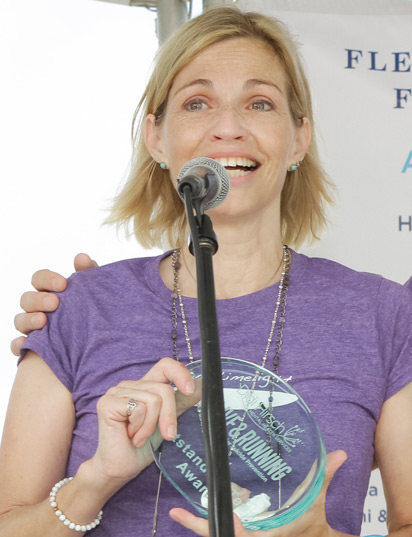 A world without the stigma of mental health and suicide: can you see it? I sure can! We have seen it happen with Breast Cancer and AIDS, and we will see it happen for suicide and mental illness. What a worthwhile investment indeed!
I am looking forward to walking into the future with you as we change all of our lives for the better.
My deepest gratitude,
Your friend, Kristine Barry